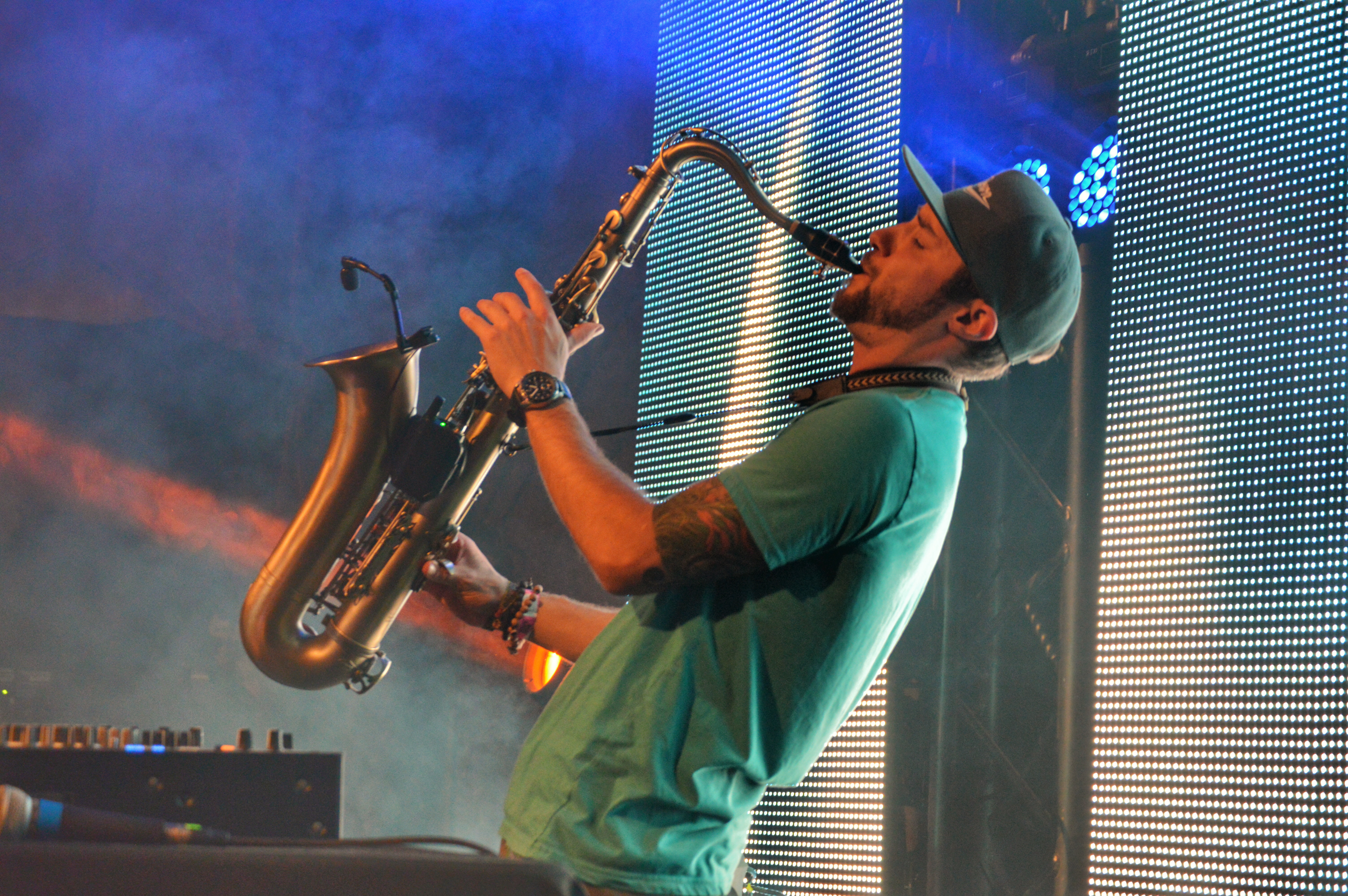 A DIFFERENT PATH – EP RELEASE – EVENT RECAP with Tortuga Interview
To celebrate SoDown dropping "A Different Path" a new EP featuring collaborations with DeFunk, TruFeelz and Homemade Spaceship he played a SOLD OUT show at The Bluebird Theater in Denver, Colorado on October 27, 2016! 
Check the mix by CLICKING HERE and get ready for our event recap featuring photography by Jeff Balmes! 
Ehren Wright the saxophonist, producer, and visionary behind SoDown dropped that funky bass music and songs from his new EP. The crowd went nuts getting rowdy at moments in the packed venue. What an epic night!
In support was Paul Basic, Tortuga, The Orcastrator, and TruFeelz creating a lineup of true Colorado style music! You know being a part of Pretty Light Label that Paul Basic brought the party vibes getting the audience pumped before SoDown took the stage.
Our homies Tortuga throw down classics like "Pulse", "Blind Love" and "Until The Lights Break" along with unreleased music you had to be at the event to see. Always love hearing Ryan Mahrer rip the guitar. Tyler Arndt brought his dope production techniques and the duo had the crowd getting down to their funky beats.
Check the awesome photos below to relive the action if you attended or to see what you missed 😉
Listen to the group's newest release "Color Of My Soul (Tortuga x Pretty Lights)" for a sick track you'll want to play again and again.
We caught up with Tortuga after the show to ask a few questions. Read the interview:
Aryonna Richard: How would you describe the energy in The Bluebird Theater as you guys took the stage for the second time at the historic venue? 
Tortuga: The energy was really high. People were very responsive and engaging throughout the entire performance. The Bluebird is an amazing venue and the staff on sight were on point. Everyone was awesome to work with and we couldn't have been happier with how the night went. Thanks to SoDown for having us out. 
AR: What was the highlight of your set?
Tortuga:  We're not sure if there was one specific "highlight." The entire performance was an amazing experience. But if we had to choose – during our last song, we each threw on a Donald Trump and Hillary Clinton mask and partied for a little bit, then threw them into the crowd. Not sure if the people saw that coming, but they seemed to enjoy it and responded well. Overall the entire set was an incredible experience and we're thankful for anyone who came out to support any of the artists that night. 
Can't wait for your next chance to see Tortuga? They will be hitting the Larimer Lounge on Saturday, November, 12 with K Theory, Slugged Up, and Queen Beats. Doors open at 8pm!
Thanks to Ryan Mahrer, Tyler Arndt, and AEG Live Rocky Mountains for having us out; we had an awesome time. Shout out again to Jeff Balmes for shooting photos for Silver Light Media. 
Love & Light