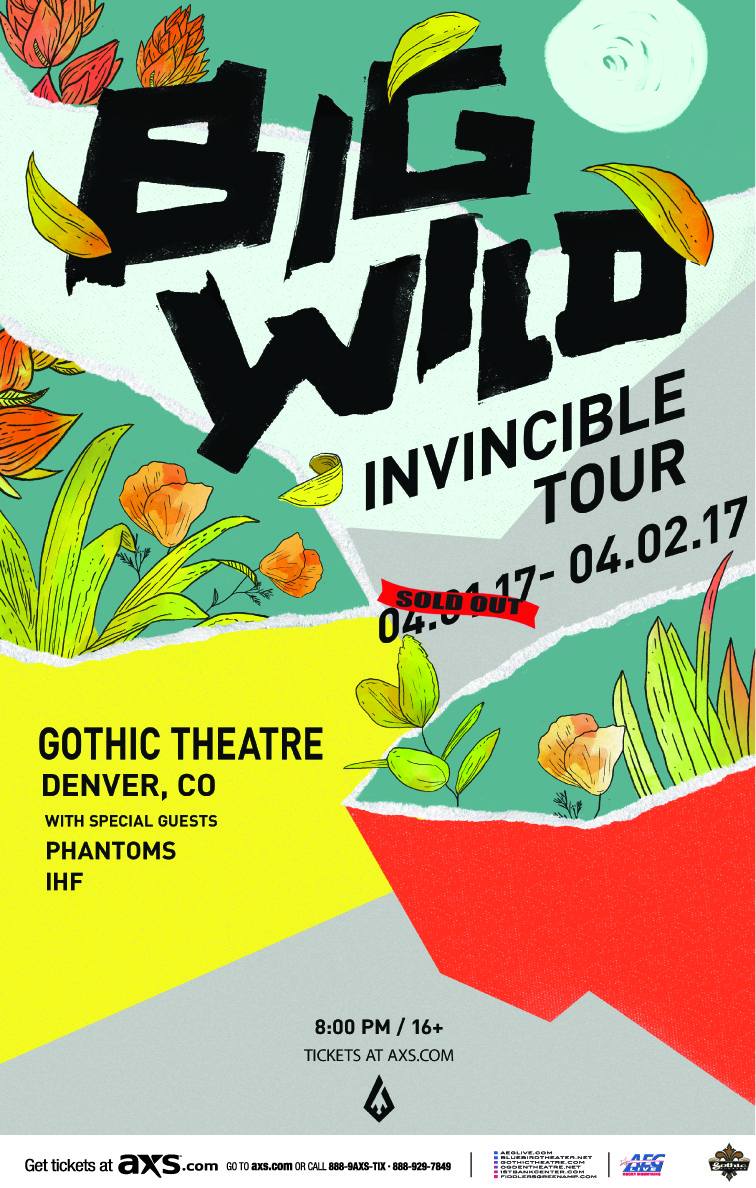 BIG WILD Ticket Giveaway at the Gothic Theatre
Who's ready to dance? BIG WILD is bringing the party to The Gothic Theatre on Saturday, April 2nd.
His first show already SOLD OUT don't miss the second date that was added for this artist from Los Angeles, California. Supporting the headliner will be Phantoms and IHF (Imagined Herbal Flows).
Doors open at 7 pm for the event that begins at 8 pm in Denver, Colorado. Can't wait for a night of live music?
Enter our Ticket Giveaway powered by AEG Present Rocky Mountains for your chance to WIN a FREE pair of tickets to the event.
Complete the form below.