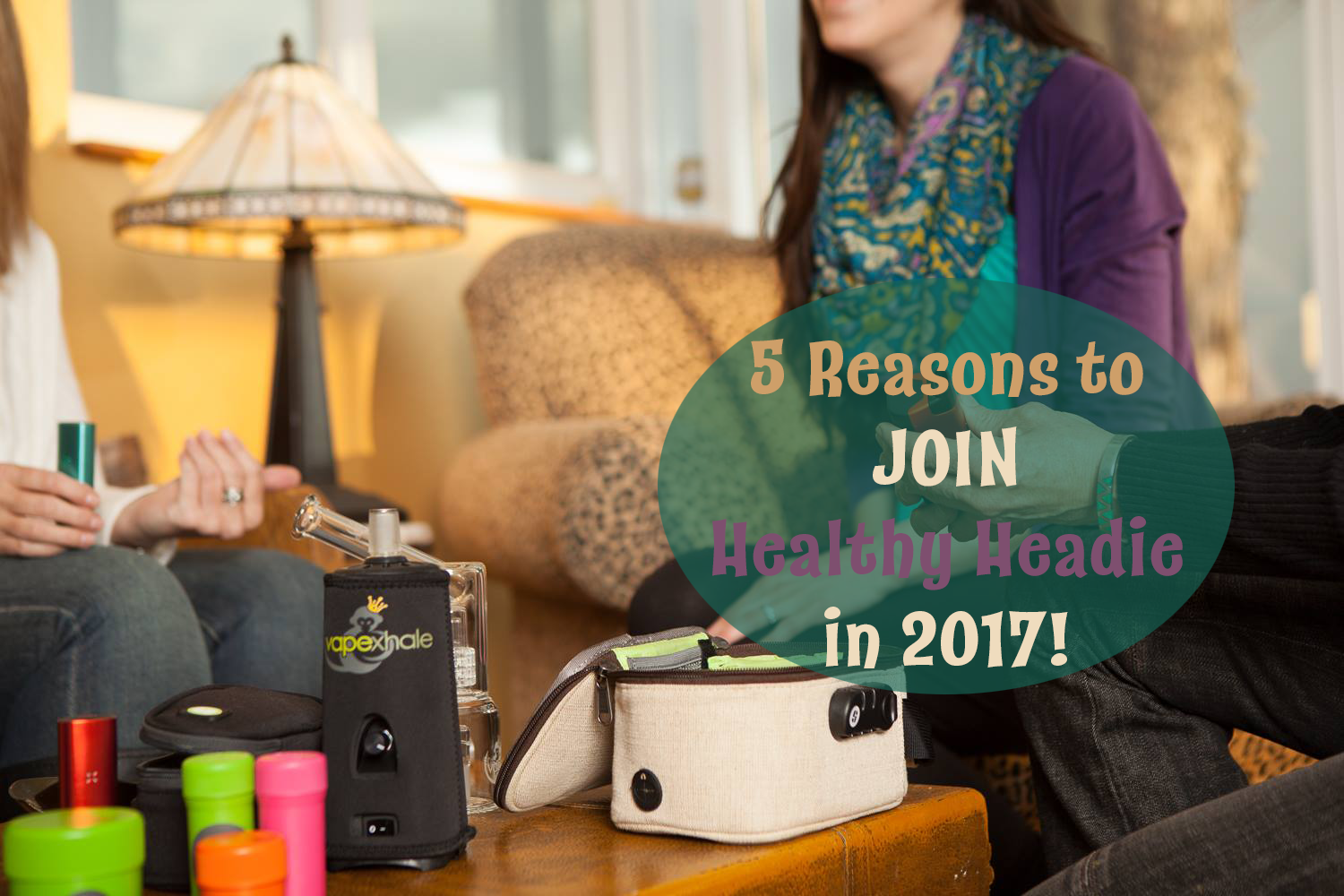 5 Reasons to Join Healthy Headie in 2017!
After spending many years working with kick-ass solopreneurs in the home fragrance and anti-aging industries, I no longer doubt the power of social selling. I've seen these women build teams with hundreds of members, travel across the world, and earn extravagant gifts.
As we speak, I'm strategizing with a current client about ways to improve sales and recruitment so she can qualify for an all-expense paid African Safari. Yes, the products and incentives are great but what draws savvy professionals to social selling is the flexibility and freedom in lifestyle.
Safety is not in the vocabulary of an entrepreneur. These individuals choose a different path where hours and salary are anything but pre-determined. Skills are created and honed through one's drive. It's a dream embedded in us, being a business owner, and a process made more attainable through social selling models. Yes, I have often watched in awe of what these clients have accomplished without finding one that actually fit me until now.
I discovered Healthy Headie while scrolling through Facebook in an article by 5280 Magazine entitled "The Mary Kay of MJ." The piece grabbed my attention instantly as I thought, "Are we to this point? Are suburban soccer moms gathered around a table of cannabis products instead of Tupperware, makeup, and clothing?" I thought to myself, "Healthy Headie is a social selling copmany that could feed my passions."
While reading the article one line stood out, a quote from Becca Foster.
"I knew I wanted to help women learn more about cannabis."
A simple sentence that in a sense sums up what I've always wanted to do. Scrolling through the Healthy Headie website I see products I want to use. How refreshing a social selling company that only provides top brands.
I instantly recognized the Volcano Digital Vaporizer a product friends and I dreamed of one day owning. While the Bee-Nail Dabbers Turbine Starter Kit puts my current rig to shame. Yes, it seems moms today can have it all and the smoking accessories to match. The quality of products and flexibility in opportunity made me want to join myself as a Brand Ambassador.
Here are my 5 Reasons to Join Healthy Headie in 2017! 
1. People BUY from People They Like, Know, and Trust.
It's one of the oldest business sayings, and it wouldn't be if it didn't work. We have moved into a new era of cannabis regulation and consumption. Millennials are used to the concept of buying their cannabis products at the store and don't face much stigma in doing so. Moms, dads, and working professionals may not have the same luxury or want to same experience.
For decades people have gathered around the table in the comfort of their home, sharing snacks and their latest business venture and today is no different. Many of your friends may be curious about trying cannabis they just need the right set and setting. Why not have it be your in-home Healthy Headie experience?
2. Join as a Brand Ambassador for FREE and EARN Today.
Dubbing the phrase "Social Selling Through Virtual Connections" Healthy Headie offers a free enrollment option for ANYONE looking to create additional income. Most of the social selling companies I've encountered make their business affiliates, first, pay something before generating any commission.I understand the need for initial investment since, for the most part, display products and services like workstation technology are involved. Likewise, I like that Heathy Headie gets individuals involved at every stage whether or not they want to INVEST into the company or not.
3. Movement Versus Product Focus
I've said this before successful social selling companies create a lifestyle around their products. When scrolling through many company pages on Facebook, I see many posts featuring products. Occasionally some leadership reads are thrown in. When scrolling through Healthy Headie's social platforms, I see a large portion of their rhetoric centered around living a happy, healthy, entrepreneurial-based lifestyle. Pay close attention to my ordering of those words because I felt them in that order. That the happiness of their movement, followed by healthy lifestyle posts, and of course who could forget about those gorgeous vaporizers 😉
4. Represent Multiple Lines of Smoking Accessories
Every other social selling company I've encountered, granted I'm no expert just have several clients in this industry, sells exclusively that company's products. They specialize in an industry and then customize items around it. There is nothing wrong with this model, but I've encountered lapses in quality due to it. Some products aren't going to work, and that's why the catalog/season changes and the item list revised.
What I like about Healthy Headie is that they AREN'T pushing a new smoking device instead they are changing HOW you buy it. Pipe shops can be uncomfortable and often come with terms you can and cannot use with other precautions. Wouldn't you rather be in the comfort of your or a friend's home and with a trained professional not simply an hourly employee? Yes, it truly is the grown up way to consume cannabis.
5. Build a Legacy for Yourself
We live in a new economy. An economy where you have the chance to create an income virtually from wherever you are if you have enough determination. According to an article in Forbes the legal cannabis industry in the U.S. will grow to $7.1 Billion in 2016. Click here to the article to see the other predictions since other projections are must higher and that goes without mentioning the numbers that could be predicted in 2017. It's potentially one of largest industries of this decade. Why not be a part of changing misconception?
It's all part of a larger movement towards acceptance and Healthy Headie understands this notion. Learn more about becoming a Brand Ambassador or Community Consultant by clicking here and start building residual income today.